Your Kitchen Outdoors
We design and manufacture functional, beautiful and high-performance outdoor kitchen and entertainment solutions for clients around the world.
With a fully integrated in-house design team, efficient manufacturing and compatibility with most major outdoor appliances and countertop surfaces, Urban Bonfire is the market leader in outdoor space activation centered around family, friends, food and lasting memories.
Our Offerings
Classics Collection
Our Classic collection offers a series of our most popular outdoor kitchen configurations, colors and accessories. Our selection of more than fifty configurations allows you to choose a kitchen that suits your needs and your space. Each kitchen includes a Dekton® countertop, finishing back panels and modular accessories.
Explore our Classics →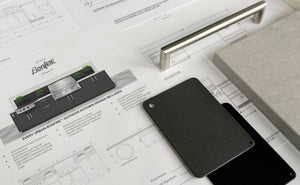 Custom Design
Urban Bonfire offers a vast selection of cabinets, accessories and finishing options. Our in-house design team will develop custom layouts and configurations for almost any size and style of outdoor kitchen and entertainment space.
Start your Custom Design Process →
A Look at Your Kitchen Outdoors
Our project gallery was created to share inspirational outdoor space stories and projects featuring Urban Bonfire kitchens. We showcase the work of our dealer partners, designers, architects, builders and landscapers across North America and beyond.
It is always a pleasure when the team at Stuart Webster Design is given the opportunity to work on a project alongside the team at Urban Bonfire. Their attention to detail, level of professionalism, and great pride in what they do are just some examples of why we enjoy working with them so much.​
Stuart Webster, President SWDLA, AAPQ, ASLA, GRP, CSLA​
We are really happy with our Urban Bonfire kitchen, but what we didn't expect was to find a company that cared so much about their customers. Throughout the whole process multiple people reached out to us to make sure everything was going smoothly and after to ensure we were happy with the outcome. This level of service and commitment is a rarity today, and was a real joy to be a part of.
David White and Uma Yu, Homeowners
The overall experience was fantastic. Urban Bonfire's design team was helpful in providing the final drawings and quotations. The construction of the product is solid and well-finished. I would definitely recommend Urban Bonfire to my clients and friends.
Helen Cordeiro, Interior Design Consultant, CreativeScale
Urban Bonfire's design team was so wonderful, sending us detailed preliminary design images and measurements so that we could get everything just right. And when it showed up, it fit perfectly in the space. My husband was able to assemble the whole kitchen himself in one day and he said he was blown away by how lightweight but solid the aluminum cabinetry was.
Katee Sackhoff, Actress